THOUGHTFUL
GUIDANCE
FOR YOU & YOUR DOG
Dog Trainers in Seattle
We offer a tailored training approach to helping dogs of all ages and sizes & their humans.
Work with us!
WE ARE JULIE FORBES & DARCIE BOLTZ
Holistic Dog Behaviorists.
Private Dog Trainers.
Compassionate Guides.
It is our intention that your work with us will enhance every relationship you have with any dog moving forward. All relationships require nurturing – your relationship with your dog is no exception. We have been living with dogs for thousands of years, yet in some ways they remain a mystery to us. Together we'll explore this ancient and soul-stirring connection.
Meet Julie & Darcie
Thoughtful Guidance for You and Your Dog
We are passionate about working with dogs of all ages, from puppyhood to old dogs, to enhance your quality of life together through connection, conscious awareness, and understanding. While we are most known for our work with complex behavior cases, your reason for seeking our guidance does not have to be rooted in difficulty.  Learning from our dogs does not always have to be initiated through struggle.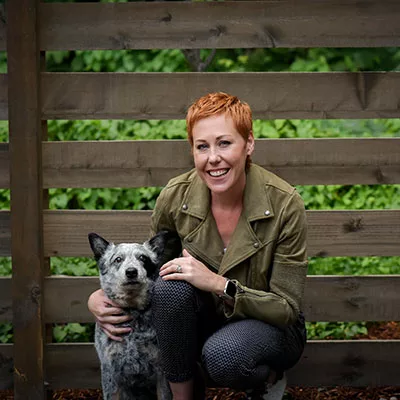 Training & Behavior
Services
A comprehensive and personalized learning experience for dogs of any age, and their humans, starting with our initial session.
Work With Us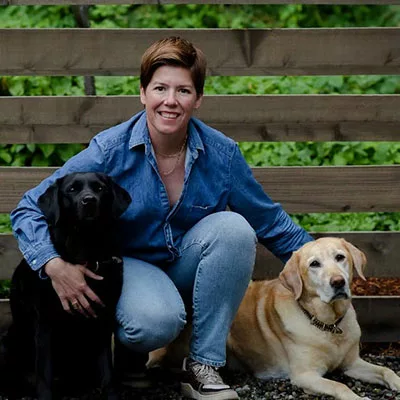 Puppyhood with Julie Forbes
A Complete Video Guide for Raising Your Puppy. This two-hour video series will lead you through the critically important puppy-raising fundamentals to give you greater joy and less stress.
Purchase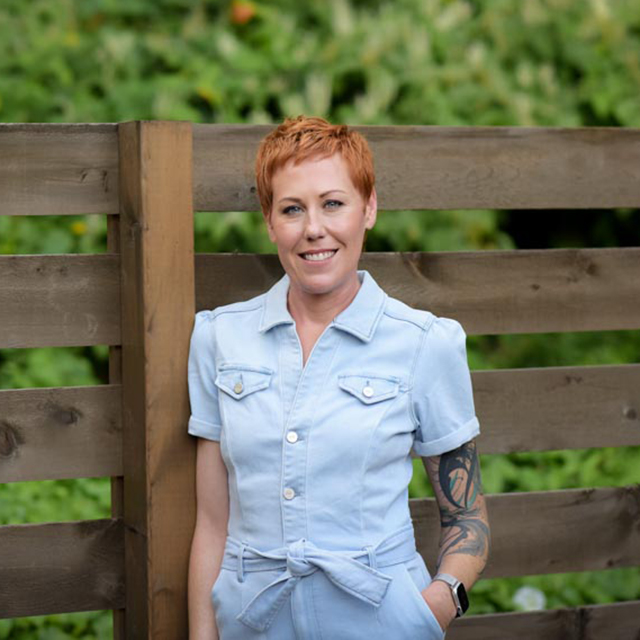 Consulting For
Professionals
Sensitive Dog offers consulting services for veterinary and dog behavior professionals around ways to increase personal well-being in this often emotional and heartfelt work.
Learn More
A Holistic Approach and Grounded Guidance
Our holistic approach to working with dogs and their humans can illuminate and stabilize some of the most challenging and puzzling manifestations of behavior. We specialize in helping dogs with challenges such as:
Reactivity
Leash Skills
Anxiety
Controlling Attention
Puppy Fundamentals
Listening & Communication
Training Skills
Past Traumas
Compulsive Behaviors
Behavior Around People
Puppyhood with Julie Forbes
A Complete Video Guide for Raising Your Puppy
These videos will lead you through critically important puppy-raising fundamentals. This video series is comprised of the following eight sections:
House Training
Crate Training
Chewing & Mouthing
Socialization
Feeding
Leash Training
Basic Skills
Puppies and Kids
Purchase
Read The Success Stories
"After just the first session I saw a huge improvement in her behavior and knew exactly what to do in the tough situations. They understand dogs really well and focus on the specific issues that impact your life with your dog. I feel like I know how to communicate with my dog now."

Julie M.

Bisquit - Malinois
"She had already improved so much within the one session, and each day I work with her she is improving even more! Even more importantly, I feel excited to work with her each day and implement her new training because she is enjoying it and I don't sense ANY anxiety from her about it. I HIGHLY recommend Julie and firmly believe what we learned from just that one session was worth every penny, and we plan to go back for more."

Kacey

Riley - Cattle Dog / Chessie Mix
"Our canine companions are integral members of our family, and I cannot say enough positive things about my multiple experiences with Sensitive Dog. Sensitive Dog's strategies and suggestions are shaped by a combination of their vast knowledge of canine behavior, their multiple decades of training, and their evident love and respect for dogs."

Melinda B.

Three Dogs With Different Training Needs
"Darcie and Julie at Sensitive Dog really turned her around, from a dog that could have become a frustrating handful, to a loving, spunky, well behaved pup and we are grateful everyday that we made the choice to seek their help, it was well worth it, now the time we have to spend with our girl will not be an exhausting challenge everyday, but a fun adventure we look forward to."

Mrs. Murl
Read Our Google Reviews

My life is a tribute to dogs, for they have been my friends, my teachers, and my guides. Working with dogs is soul work. I will always follow dogs, no matter how dark or treacherous the terrain, because they have only ever taken me to the light.
— Darcie Boltz